Black Friday, on Nov. 27, is right around the corner, which means you can expect the general populace to turn into materialistic zombies. With that in mind, it's best to prepare a game plan ahead of time.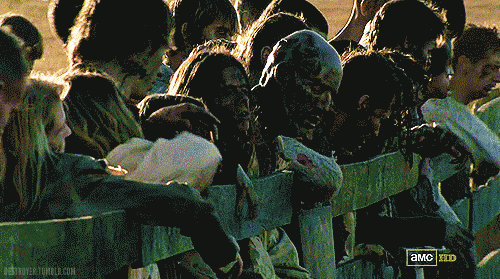 Aside from the ever-present risk of being trampled to death by shoppers, you often can become trampled by the immense amount of advertising, shopping choices and crazy deals in every corner of your vision.
To prepare, know the best places to get deals to avoid the rush and get your loved ones­ — or yourself, there's no judgement here — something nice for the holidays. Here are the top 10 places to score great Black Friday shopping deals:
BEST BUY
Best Buy has all of your tech needs, with their Black Friday ad having over 300 deals. Shoppers can save $150 on the 13.3-inch Apple MacBook Air for $849.99, or save $300 on select models of the Microsoft Surface Pro 3. Doors open Thursday at 5 p.m. Check out Best Buy's website for these deals.
TARGET
With a Black Friday ad consisting of 38 pages, it's pretty certain that most of Target will be on sale. Target offers Black Friday shoppers gift cards starting at $80 and ranging to $1500 with the purchase of various models of the Apple iPad Air and Mini. Most sales start on Thanksgiving Day, but Target is also running a promotional 10 Days of Deals, where some of their markdowns began Nov. 22. Check out their website for more deals on electronics and beyond.
OLD NAVY
Need something new for the wardrobe? Old Navy offers something for everyone, from toddlers to adults. Starting on Thanksgiving and ending at close on Black Friday, all in-store purchases are 50 percent off. Stores open at 4 p.m. on Thanksgiving and close at midnight on Saturday. See more specific deals online at Old Navy's website. 
DSW
DSW is the perfect place to find your next pair of kicks. They offer tons of trendy brand name shoes and other accessories, such as belts and scarves. The shop offers 30 percent off purchases of two pairs of shoes, along with a free blanket wrap. Sales at their Broadway Boulevard location start at 10 a.m. on Black Friday.
KOHL'S
Boldly proclaiming to have "The Best Black Friday Ever," according to their website, Kohl's is packed with deals. Shoppers can save 15 percent in-store and online. Their 64-page Black Friday ad features deals on just about everything, from home decor to kids' clothing. This store is a must on the list of places to check out during your Black Friday endeavors. Who knows? You may just find everything on your shopping list there. Stores open Thursday at 6 p.m. and stay open until midnight on Saturday. 
AMAZON
Hosting the popular Black Friday Deals Week, Amazon offers deals on anything and everything you can think of, including a 43-Inch LG TV for only $399.99, a Go Pro HERO+ Starter Bundle for $199.99 and a Canon EOS Rebel T5 DSLR Camera Bundle for $449.99. Deals Week started on Nov. 20 and ends Saturday at midnight. The website also offers a slew of Cyber Monday scores. Amazon is the place to go holiday shopping basically without any effort. Check out today's hottest, upcoming and missed deals at the Black Friday section of their website.
SPORTS AUTHORITY
Active wear fanatics rejoice — Sports Authority provides sportswear brands popular to the UA student demographic. Their Black Friday sales have already started on their website. Deals include $70 off select Asiscs running shoe styles, $99 The North Face jackets and $22 Nike exercise shirts. This sports shop is the perfect place to purchase new gym wear for that special iron-pumper in your life. 
MACY'S
Macy's prides itself on its holiday sales and it offers deals college-aged people will especially enjoy — a Keurig single-cup brewer, regularly $174.99, for only $89.99. You can shop online from Wednesday to Saturday and receive shipping on all orders over $99. In-store deals start at 6 p.m. on Thanksgiving and end on Black Friday at 1 p.m. Check out all their Black Friday online and in-store deals on their website.
BARNES & NOBLE
Amid relentless electronic deal-hunting, don't forget about the bookworms. Barnes & Noble is the place to unearth the next greatest read. With Black Friday deals including buy-two-get-one-free paperback favorites, buy-one-get-one BN Collectibles and 30 percent off any in-store item, you can leave the shop with your own personal library to plow through in the coming semester. Sales start in-store on Friday and online on Thanksgiving and both end Sunday. Check out what's available on their website.
SEARS
Sears offers over 1,000 doorbusters in-store this Black Friday. Take the Doorbuster coupon from their online ad to the register and receive 30 percent off a clothing purchase of $50 or more. They also host deals on appliances including washers, dryers and refrigerators for students moving into their own unfurnished digs next semester.
---
Follow Nathaniel Renney-Erbst on Twitter.
---